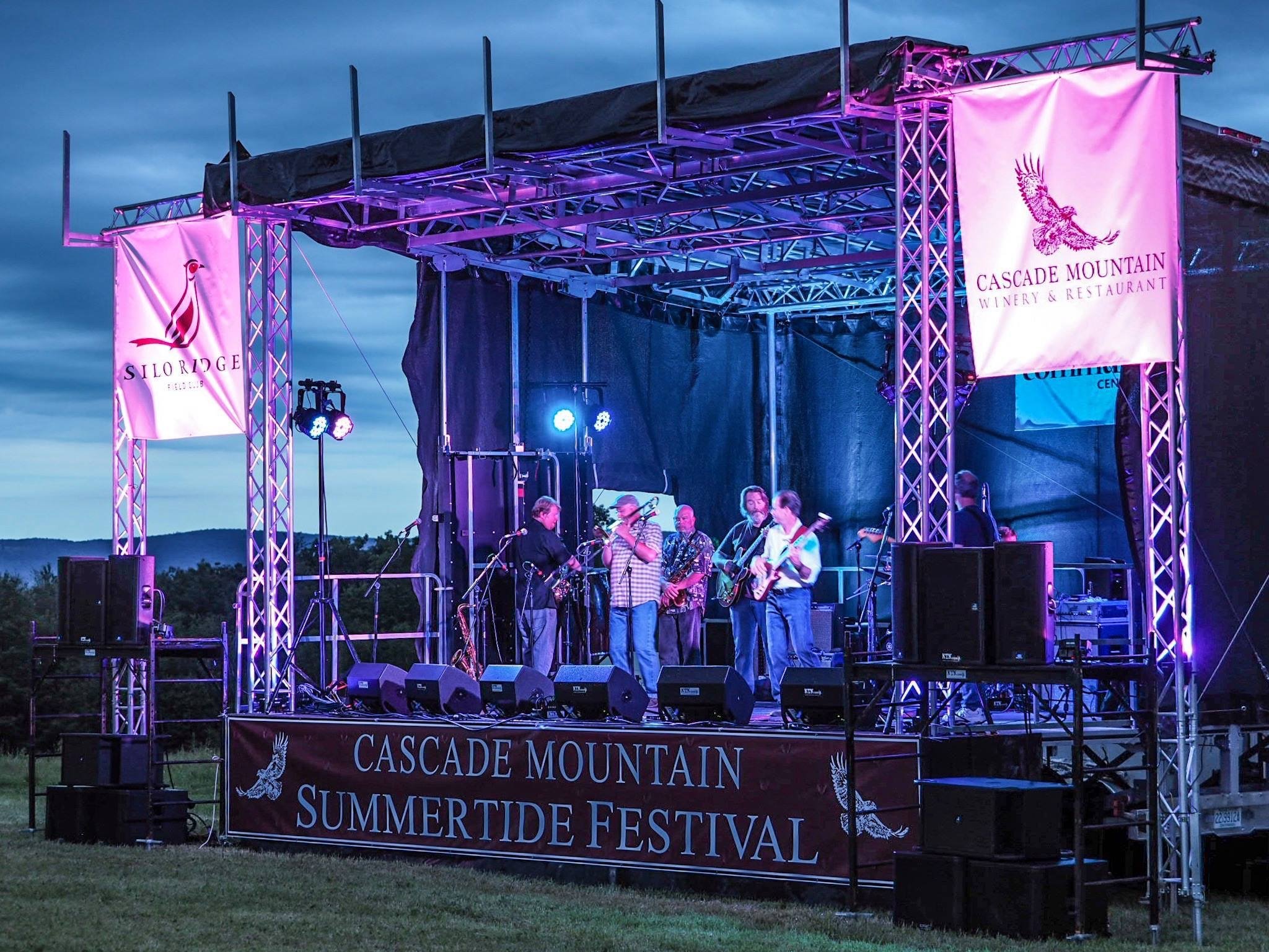 Concert Sound, Monitor Systems
Indoor and Outdoor concerts, and special performances.
KTK Sound has been providing services across New England for concerts, festivals, and special events for the last 50 years. Al Kennedy and his team provide seamless event engineering, concert sound, stage monitors, and stage lighting.
If you have a date for a future event, you can request a quote here:
Sound Engineering, FOH and Monitors - Al Kennedy - audio engineer
Fulcrum Acoustic, FA22AU 3-way w/ TS215AU 4KW subwoofers
Presonus PS-328AI 2KW 3-way , SL Room Control
QSC K-Series, K-Sub, K12, K10, K8
Mackie M-1530 3-way active, M-1521 2-way avctive
Mixers: Soundcraft Ui24R , 24" touchscreen control, cascade 48x16
StudioLive Series 3/32 Console w/ 32R Separate Monitor Mix
Presonus RM32AI w/CS18AI, Yamaha LS9-32, QSC Touchmix 8/16/30, Wireless network control.
Monitors: Fulcrum FA12AU 2-way 2KW, QSC 122,K10,K8, PS-328AI 3-way
Live multitrack recording 8-64 channel, post mixdown.
Wireless: 8 Shure ULX Handheld Sm58, Lav, Headworn
Festivals, multiple acts, multiple days
16 Monitor mixes
Stage power feeder cables, and front and back line Stringers
Delay speaker towers
Special Events / Fundraisers / Memorials
Road Races, music playback or announcement PA systems
Generators, and battery power sources for remote locations and events.
LED stage lighting, using wireless control.